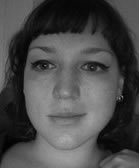 Cait R.
with Cait R
A Long Island native, Cait was born and raised in Suffolk County, where she currently resides. Her passions include travel, local small business, and discovering new things to do on Long Island. A member of the Long Island Media & LongIslandYellowPages.com team for three years, she ensures that locals can stay up to date with the latest press releases, news, and insights.

Win A Car Or Cash – ELIH Auxiliary Car Raffle Now Underway

Friday, March 25, 2016 12:00 AM - March 25, 2016 - The Eastern Long Island Hospital Auxiliary is once again teaming up with Mullen Motors of Southold for its 11th Annual Car Raffle. The Auxiliary will offer the lucky winner a choice of $15,000 in cash or a beautiful new 2016 Chrysler 200. The Chrysler 200 is the only car in ...

Opting Out of the Yellow Pages Book - An EcoFriendly Step into the Digital Era

Tuesday, December 27, 2011 11:31 AM - In a step closer to full modernization, The Yellow Pages books are now offering consumers the option of opting out of receiving Yellow Pages Books delivered to your home, a move that many are happy about. For many, the physical copy of the Yellow Pages is bulky, dated, and hard to use – ...